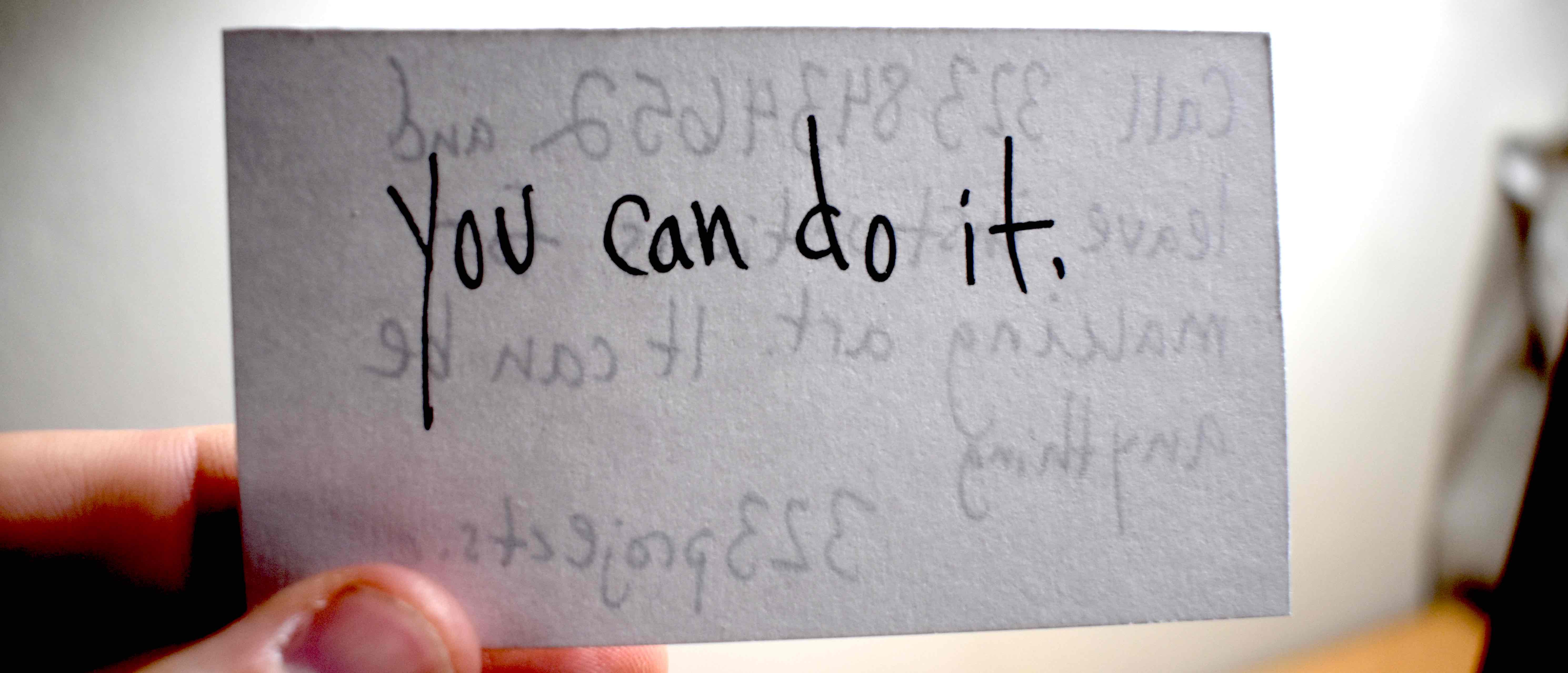 Exhibition runs from November 10, 2017 – April 1, 2018.

Presented as part of do it Pike County, a project by The Pike School of Art in McComb, Mississippi.

Opening Reception 5-7PM Friday November 10, 2017 online and at the St. Andrew's Mission Activity Center, 201 Main Street, McComb, MS 39648
323 Projects exhibits art over the telephone. Call (323) 843-4652 to experience contemporary art 24 hours a day, 7 days a week.

ABOUT THE EXHIBITION

323 Projects presents you can do it. For this exhibition 323 Projects founder and director Tucker Neel responds to Shaw's instructional artwork as part of do it Pike County, a manifestation of the ongoing do it curatorial model. This do it exhibition is presented by The Pike School of Art in McComb, Mississippi, which currently hosts Neel as artist in residence.
An ongoing curatorial project initiated by Hans Ulrich Obrist in 1993, do it comprises instructional artworks from dozens of internationally-renowned artists with the intention audiences/viewers physically actualize these "scores" to make work for the exhibition. As an exhibition model, do it dispenses with everything but an artist's idea and a viewer willing to become performer to make it real.
According to the Independent Curators International, which organized do it from its inception, Obrist's "…open exhibition model has become the longest-running and most far-reaching exhibition to ever take place, giving new meaning to the concept of the "Exhibition in Progress."
Performing Shaw's work, Neel's "good and inspiring piece" uses 323 Project's telephone-based gallery as a venue to extend do it's authoritative scope, furthering the pioneering exhibition model's pursuit of expanding the definition of artist, audience, and artwork.
In the same manner Obrist asked artists to provide him with instructional works during do it's genesis, Neel asks anyone who wants to call 323 Projects and record their own instructions for making art. Neel will compile any and all messages left by callers and will exhibit these works on the 323 Projects telephone gallery and website before the close of do it Pike County on February 25, 2018. Upon conclusion of this you can do it exhibition Neel will transcribe all recorded instructional works and present them to Obrist and the Independent Curators International for consideration for inclusion in future do it publications.
323 Projects invites you to experience and be part of you can do it by calling (323) 843-4652. The show is open all day and all night, every day of the week.